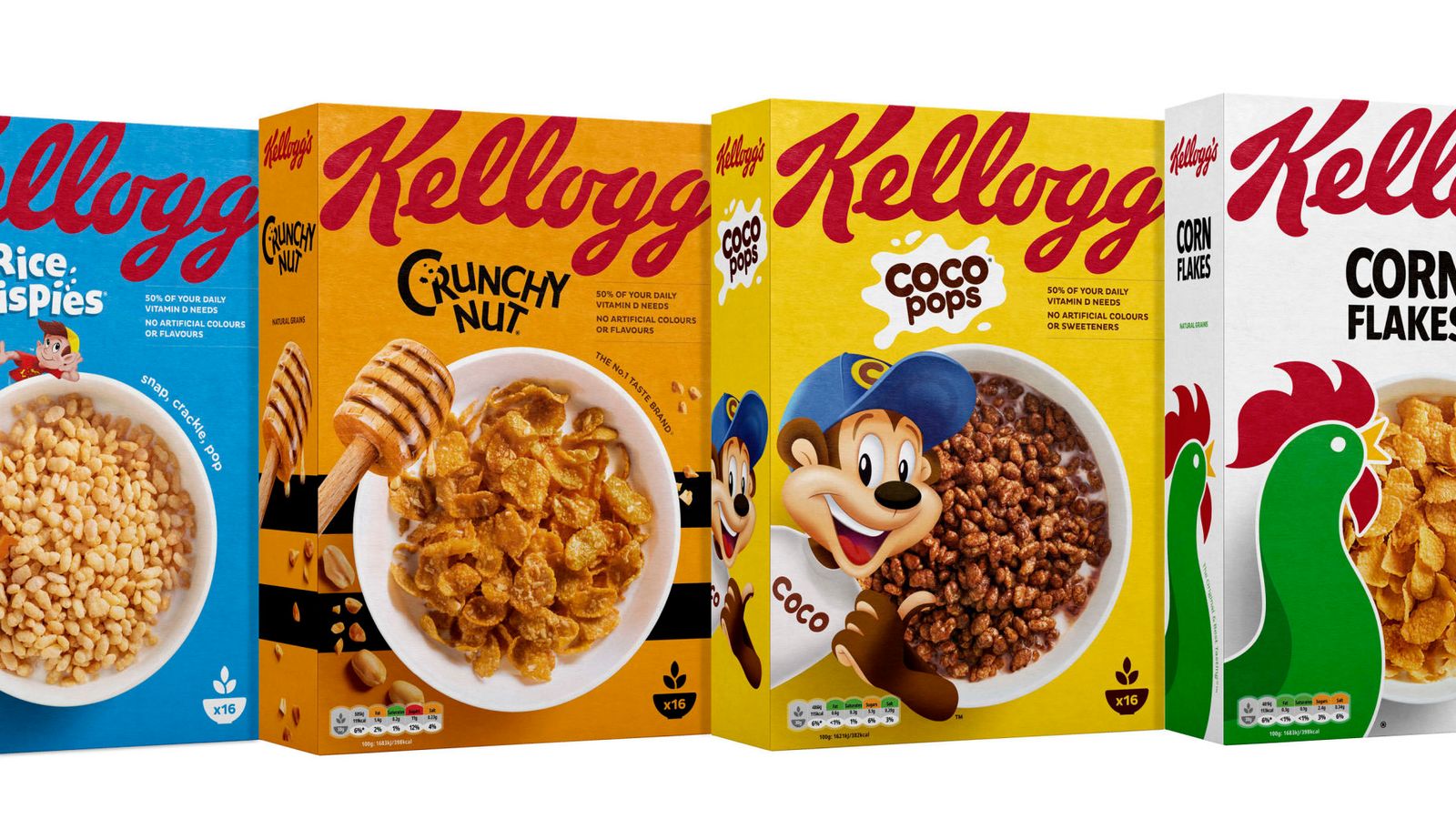 Kellogg is entering the most labeled "trafficking" in most UK cereals in the UK.
Food companies and merchants have voluntarily used the light traffic labeling system, which in 2013 was officially approved by the government.
The labels are high, medium or low in sugar, salt and fat, using red, green and green circulation, based on a quantity of 100g.
Kellogg's UK Director, Oli Morton, said the company decided to make a decision by the end of the 2000 survey to help consumers make a color coded scheme for healthier foods.
Mr. Morton said: "We simply need to change and we have to go for a full-color solution to make healthy decisions. We have heard and are now operating."
The giant food said that cereal packs of breakfast cereals sold in Great Britain, such as Coco Pops, Crunchy Nut, Corn Flakes, Rice Krispies, Frosties and Special K, are among the best.
The long-term goal is to change all products begun at the beginning of 2020.
This year, what is the consumer group? Cross-traffic light label is called short-term post-Brexit.
He warned unstable information about adult cereal cherry breakfasts, sugar, salt and fat that could be misleading.
31 researchers found 31 cereals, porcini and granolae, the free sugar they consumed in more than three quarters of an adult could be more than one recommended maximum – no sugar was reflected in the packaging.
Sue Davies, Which? Political adviser strategist, said: "Although the Kellogg movement is very positive, all trademarks sold in UK and Ireland should be applied, not only 80%.
"The Government should now use Brexit's labeling in the field of energy to focus on nutrition-based standards and promote the health and wellbeing of the nation."
Dr. Alison Tedstone, Public Health Food, said: "Clear information is the basis for healthy choices, so we are glad that Kellogg's traffic lights are adding package packs.
"This notion emphasizes the importance of this notification to consumers as an option and continues to be followed by other companies."
Source link