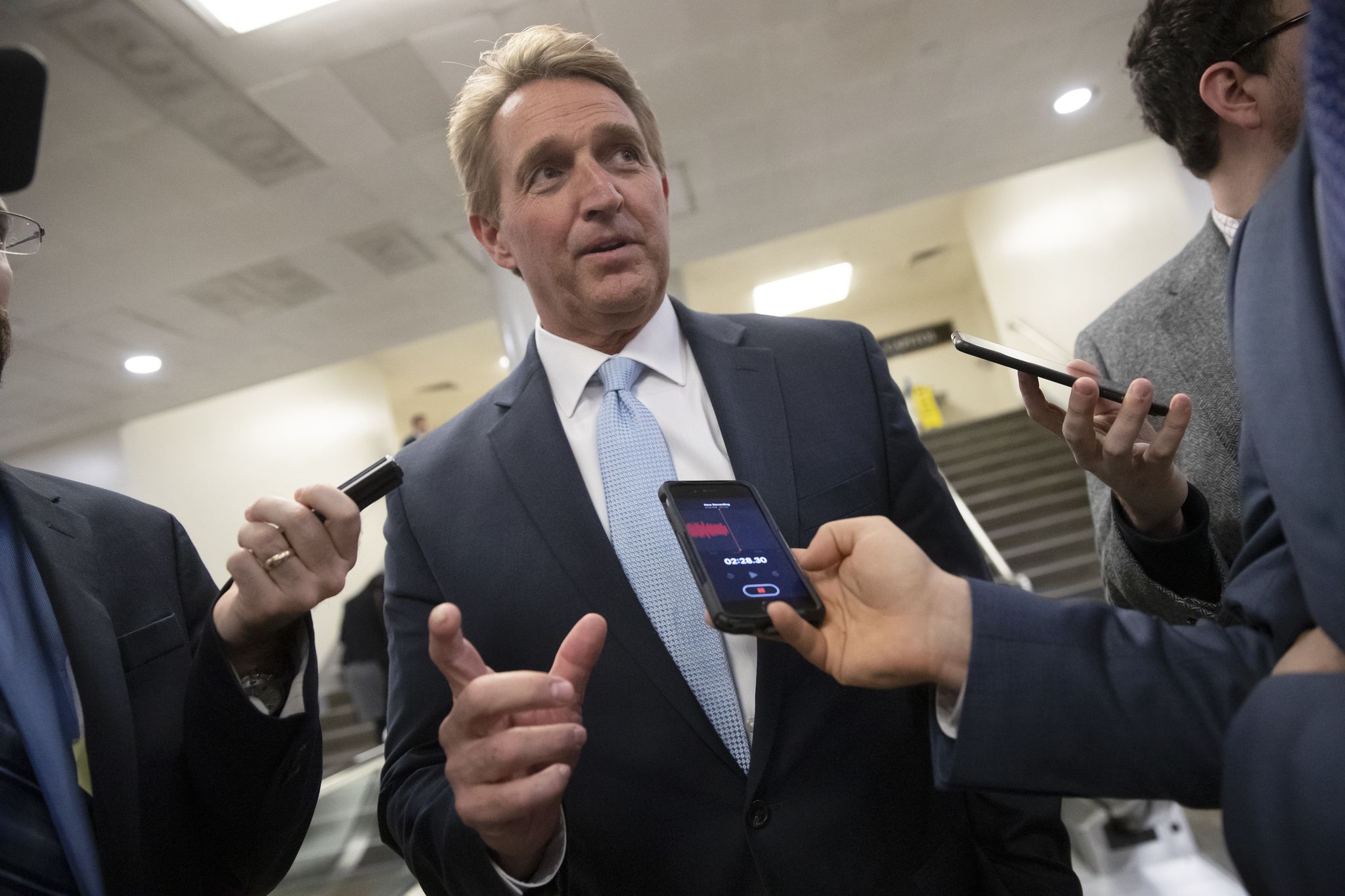 The head of the Senate Judiciary Committee canceled votes on almost two dozen of President Trump's legal candidates.
The move Wednesday evening by Sen. Charles Grassley, Iowa Republican, resulted from a standoff in the panel caused by the refusal of Republican Sen. Jeff Flake of Arizona to vote for any judicial picks.
Mr. Flake has said he will oppose all judge nominations unless a bill to protect special counsel Robert Mueller gets a floor vote. An effort to force one failed Wednesday.
As a result, the committee's Thursday business meeting was canceled.
Mr. Grassley's short statement announcing the cancellation did not specify the reason for it, nor did it have a reschedule date. Six circuit-court and 15 district-court nominees had been expected to come up for votes.
But the Iowa Republican had said earlier Wednesday afternoon that if no deal could be worked out with Mr. Flake, whose defection would let Democrats block the nominees, that he would "probably cancel the meeting."
The Washington Times Comment Policy
The Washington Times welcomes your comments on Spot.im, our third party provider. Please read our Comment Policy before commenting.