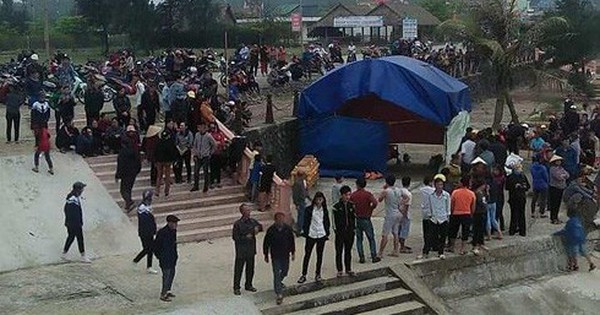 On Friday, February 27, Nguyen Van Hung, President of the Cam Nhuong Commune (Cam Xuyen District, Ha Tinh Province) said that after a three-day search, functional forces and fishermen found Tran Van L & # 39; (He was 69 years old, he lived in the village of Tan Hai, in the Cam Nhuong municipality) on the Cam Linh coast, in the Cam Xuyen district.
It is known that fishermen have found a site within 3-4 km. After taking the body of the Lord of Flowers, the local government made a celebration of the victim, and then gave him a burial family.
"Nowadays, the functional forces are still actively seeking Mr L.'s son, Tran Van A., missing out on the sea."Mr Hung said.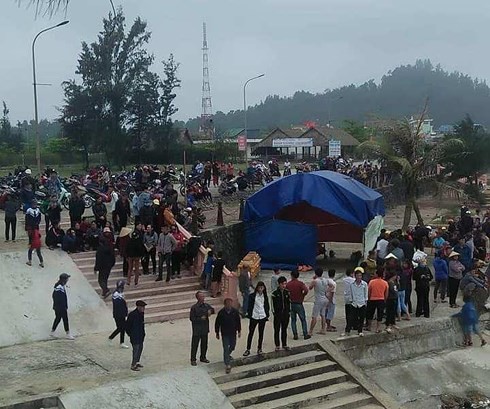 Many people gather on the shore, waiting for the organization of L. Hoai Nam.
Earlier, at 18:00 hours, on February 24th, Tran Van L. (born 1952) and Tran Van A. (born in the 1980s), the town of Cam Nhuong waves fell to the sea from the Nhuong gate.
Soon many people wanted to save the two victims, but due to the great waves, things quickly happened, because they could not be kept.
Also known as the father and son of L. van, this time there are two wrecked local wrecks and, fortunately, two of these ships rescued fishermen.