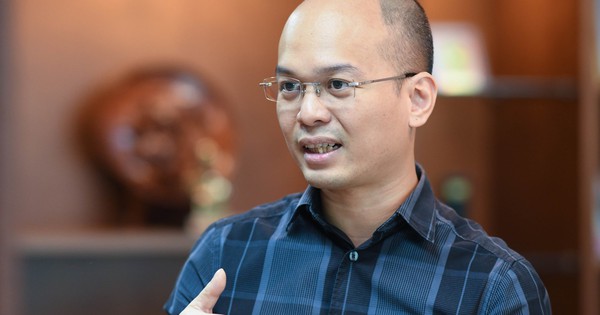 Nowadays, in the market, digital wallets, digital banks, there are many brands, how much can you classify?
Basically it can be divided into 3 models. First, banks make payment applications based on their account base, to digitize their platforms for mobile banking or Internet banking and build an ecosystem. Some successful banks in the world, such as DBS, Citi.
The second model is a provider of financial services, such as M-Pesa in Africa, for example, ViettelPay in Vietnam. In fact, ViettelPay is a hybrid model, the network is ahead and the bank is behind it.
The third model is a unit with a large client community involved in the field. In China, successful models are Alipay and WeChat Pay.
All three models are in common, based on a particular force, to build ecosystems and electronic payments in value chains. For example, banks use financial services and account systems, the network has a large mobile client base, and systems like Alipay and WeChat by Alibaba and Tencent ecosystems …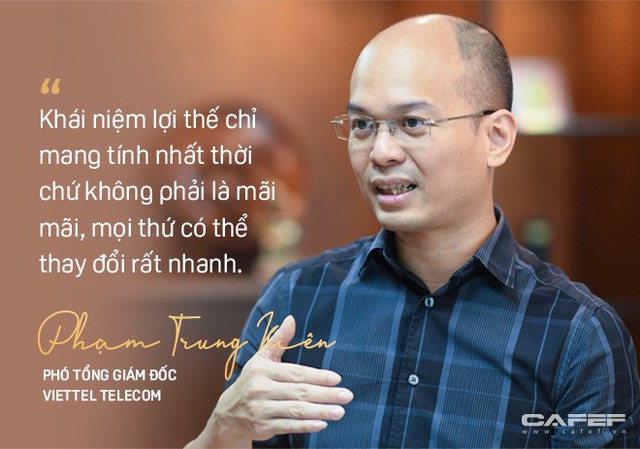 What is the electronic payment brand growing without an ecosystem?
I think it is difficult, but this is not an option for investors. One good day, he bought another, he had his own ecosystem. Here the concept of advantage is temporary, not forever, everything can change very quickly.
As it has been said, ViettelPay is classified as a service group, but hybrid, enriched with digital bank name, not electronic money. Why is that
ViettelPay is not an electronic wallet, the ViettelPay account is a bank account with Viettel Bank and other banks. Basically, it is a banking service, but it is applied to many modern technologies, so a digital bank is called.
What is the digital bank of the digital bank ViettelPay not currently?
The Bank digital bank carries out self-assessment and ViettelPay's digital bank is implemented by Viettel and the Bank. For this reason, Viettel is proactive in technology and marketing. Bank sides are legal and risky. In short, ViettelPay is one of Vietnam's biggest operators and a benchmarking of a bank's strengths.

What is the difference between ViettelPay and other e-wallets?
First, it is a digital bank, so ViettelPay can transfer a bank account to get money from a bank, withdraw money from ATMs, go abroad, spend on POS machines, save money and save money. Particularly with ViettelPay, users can send cash in each home or almost 200,000 Viettel transactions in Vietnam.
With regard to technology, ViettelPay can be used with a "brick" phone with no 3G-4G phone Wi-Fi nor should the Viettel network be used. It is a factor that can be used by remote and mountainous locations without equipment or transaction points.
Who is the most user who wants ViettelPay?
According to the theory, the target must be a customer class, but we do not have a target client. Customers to serve customers. In fact, ViettelPay wants to serve over 90 million Vietnamese, whatever.
That's why we develop technology by using "brick" users on the web and do not need the Internet, nor should their customers use Viettel networks.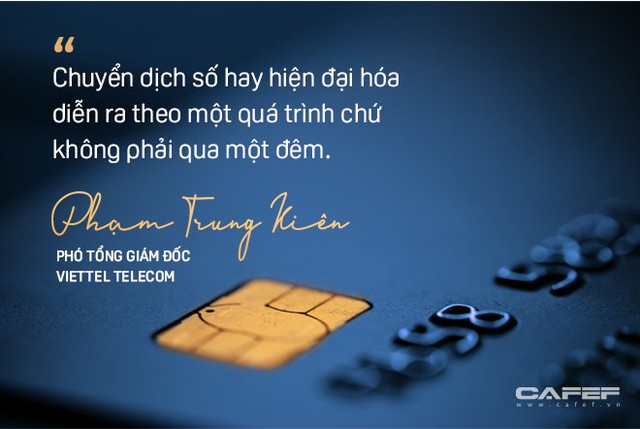 The birth of ViettelPay is not a cash payment, but to approach this Tet, Viettel wants to withdraw / withdraw almost 200,000 ATMs, like "new ATM". Is there anything in conflict?
Digital change or modernization occurs in a process, not in the night. Currently, the number of ViettelPay users or other electronic payment facilities in Vietnam's population Meanwhile, in Tet's vacation, the demand for money and the transfer of family transfers increased.
Based exclusively on electronic payment instruments, which will be more than 90% of the remaining customers?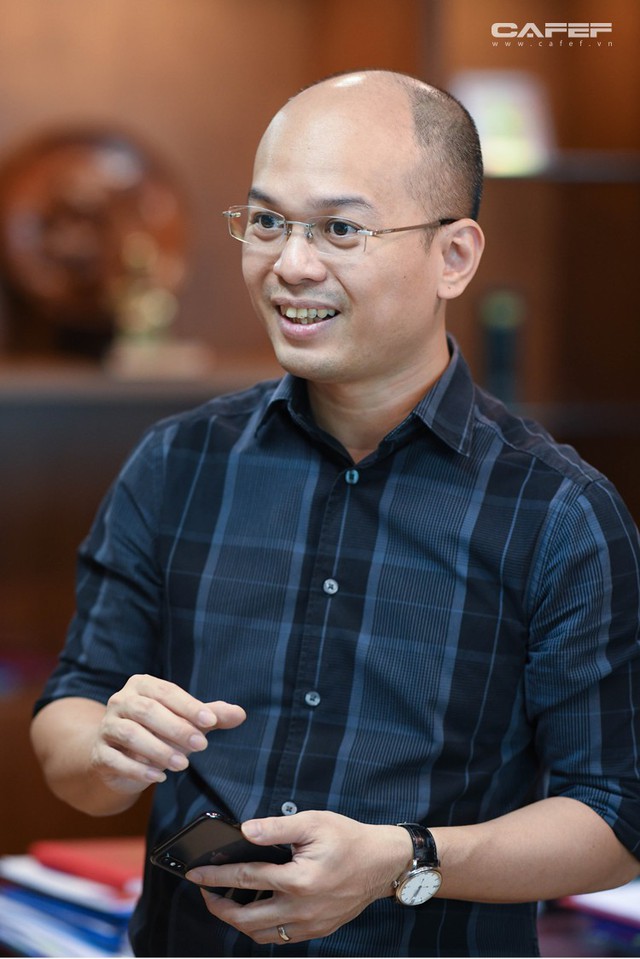 They must have the essential facilities they need in their requirements, including cash withdrawals and home remittances. ViettelPay is valid and expects customers to help them satisfy their needs. Using ViettelPay and using it and using other services is good.
Here, I'd like to point out that customers need to have the tools they need to meet their needs, gradually moving them to cash by the way. With regard to electronic payment facilities, it is first to reach customers, provide confidence and love to the services, and then consider adding more advanced services.

Is ViettelPay the goal in 2019?
Today, we have more than 3 million customers and this year I want to multiply that number.

The Prime Minister initially granted a pilot to pay for a telecommunications account. When this happens, what changes will the electronic payment market have?
I think that Vietnam's e-payment is a huge boost, and the Government's policy is to promote 4.0 industry in Vietnam.
In Vietnam, the number of people with bank accounts is still low, especially in rural areas. People with bank accounts and yes smartphone then less; be a bank account, smartphone Discover the App Store, Google Play, to install electronic wallet applications, the other digital bank is very small, compared to almost 100 million people. If calculations are made, only 15-20% of Vietnamese people are willing to use digital banks or e-wallets. So what do others serve?
Meanwhile, the Viet Nam telecommunications network accounts for almost 90% of the population of 100% every day, and every day mobile phones are used. The phone has an extra feature to buy ice tea, send a car, go to breakfast … it will be very comfortable. In China, there has been a revolution in the mobile payment system for 3 years.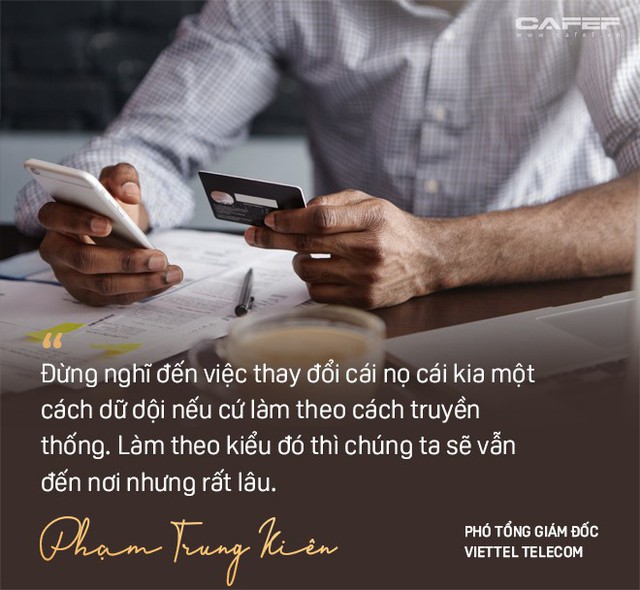 Can an example be taken to make major changes to the use of a telecommunications account?
For example, the two brothers began drinking in Hanoi and lost $ 1 million. At the end of your food, your money is divided into 500,000 VNDs. Usually cut your wallet and get the money, right? If it's not enough cash, what should I do? The electronic payment solution is a mobile banking, Internet banking or electronic wallet.
But if you want to transfer from now on, you should consider whether you use the same bank or use the same type of e-portfolio to transfer it immediately. If this does not change the accounts mentioned above, you must remember the bank account number and perform other procedures. In my drink, I have to think every time I divide the money. Too much time consuming.
But there are two men in the middle of the capital, with the existing technology, not in the remote areas. So do not think that if you change one of these in a traditional way. In this way, we will arrive for a long time.
In the meantime, if the telecommunications account can be paid, everything is very different. Transfer money according to The phone number will be very fast because the directory is already available and should be transferred immediately to anyone with a mobile phone. In rural areas, mountaineering or islands it is also recommended to use ViettelPay because they do not need smartphone or the Internet.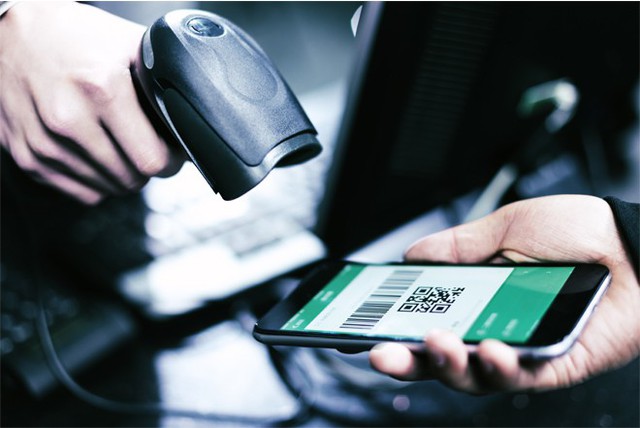 According to him, what is the biggest obstacle to promoting electronic payment?
This is the fear of the users. This is also because cash is still too much comfort compared to electronic payment For large companies and organizations, they will see the benefits of electronic payments, but small units and small and small businesses will be more difficult.
And in Vietnam, in rural areas, those who do not have contact with external electronic devices, psychology is even bigger.
So how to fix that barrier?
It is not a night-time remedy to change people's perceptions. Raising consciousness quickly for some people, but not more than 90 million people. The change in consciousness must be gradual, but the action must be very fast and faster, but slowly it will be very long.
We realize that the use of fast and powerful gadgets for users, which is convenient and widely used, will increase consciousness. For example, in the past, it was not easy for your loved ones to transfer money on Tet's vacation, especially in remote areas. Now, with ViettelPay, customers must dial their phone and deliver it to cash, 2 hours and 4 hours in Vietnam, including mountain, remote or sea areas. on the island
Source link