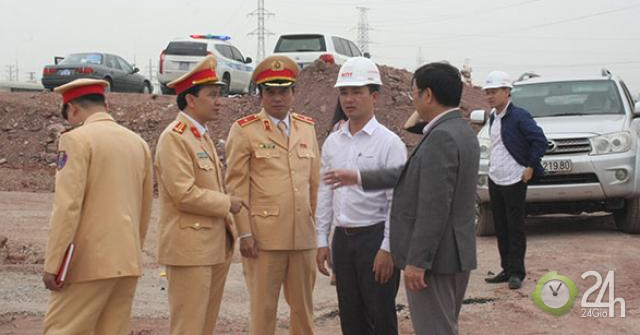 Thursday, February 28, 201 10:14 PM (GMT + 7)
The Directorate General of the Roads of Viet Nam co-ordinates the Ministry of Traffic Police and Public Safety to secure traffic to section NH1A in Hanoi – Lang Son.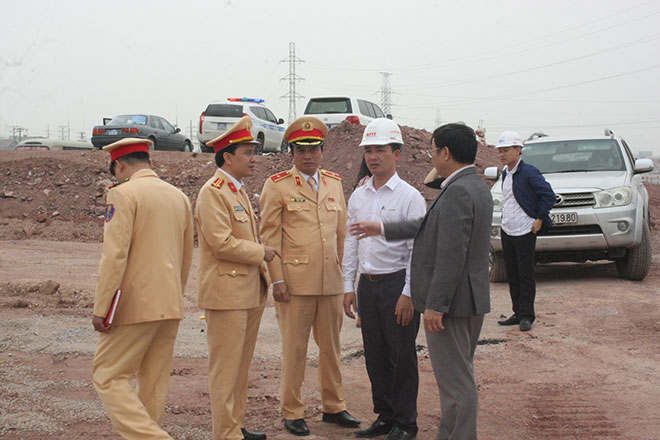 The Office of the Directorate General of Administration and Traffic of the National Highway of Vietnam checked and corrected the contractor's adaptation of Highway 1, Section Hanoi. Lang Son
This afternoon (February 28), the Directorate General of the Roads of Vietnam coordinated the Traffic Police and the Ministry of Public Safety to monitor and review work on road traffic safety and traffic on NH1A, Ha. Noi – Lang Son.
He told the Traffic Newspaper, Mr. Dang Van Trung, the Deputy Director of the Department of Traffic Safety (VNA), said the results of the inspections showed a two-way road: Hanoi – Lang Son and vice versa. smooth construction version
"The crossroads being built at an intersection of Ke Bac Giang province has a road that is on the road, has some surface areas. The General Department contractor Bac Giang-Lang Son BOT Joint Stock Company has demanded that the road be rolled out, delayed, compensated and open two-way fence The comfort of the work delegations guaranteeing quality and breadth of the road service, "Mr. Trung said. In general, the contractor was asked by the contractor to continue overnight loss (1/3) of two-night traffic loss.
"After the repairs, the vehicles and machines must be removed quickly on the road to ensure smooth traffic, guaranteeing the safety of international missions," said Mr. Trung.
Construction barriers must be opened at Ke's crossroads to ensure the surface of the roads
Ngo Van Phuc, deputy chief of the Department of Traffic Police, province of Bac Giang said National Route 1A exceeds the province of Bac Giang over 37 kilometers in length and has a lot to renew its roads. Traffic Police, the Province of Bac Giang Police Traffic Police Force, DG Traffic Department, and Traffic Department, in the Directorate General for Traffic, have arranged paths.
"We are building a section that crosses the intersection, which is usually responsible for ensuring the instability of traffic closure under the direction of the channel to serve people and work delegations. It should be convenient, gentle," said Lieutenant Coroner, Phuc.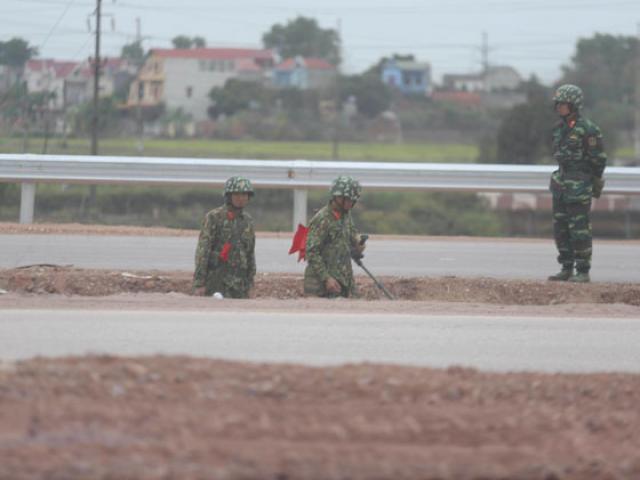 The force of observation on the route from Langina to Hanoi before reaching the USA-Trieu summit.