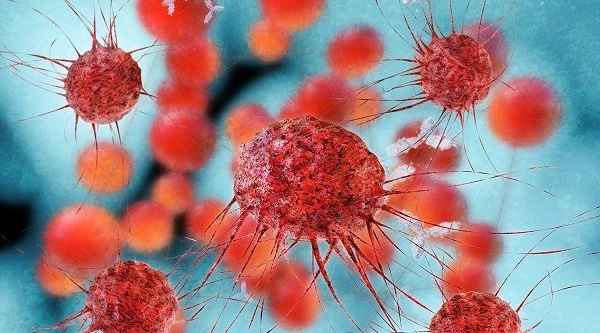 The performance of English NHS cancer services is lagging behind comparable countries, according to a new report.
The Health Foundation's Health Foundation does not endorse the report, England has made significant progress in improving cancer services by setting the National Cancer Plan in 2000.
But former minister Sir Mike Richards says former anti-cancer minister, other countries have improved this service faster.
As a result, England remains behind comparable countries according to the survival rates.
While survival rates are improving – in 2000, 62% of patients survived for at least one year, but in 72% in 2015, five-year survival rose from 42% to 53%.
But the Health Foundation's report has measured NHS behavior compared to five other nations: Canada, Australia, Denmark, Norway and Sweden.
The report examines how NHS performs in six cancer – colon, rectum, breast, lung, obario and prostate.
According to the report, the United Kingdom has been under two years of age since 2000 for a five-year survival and has closed the gap with the best breast cancer interpreters.
It calculates 10,000 deaths every year to improve the diagnosis.
There have been many factors to go forward, according to the report.
Doctors are pushing too many patients to call hospitals, and if patients do not go to the hospital, the necessary equipment or staff are not required to carry out the necessary tests and tests.
References to doctors have risen, but their expectations are rising and the NHS is struggling to meet the targets.
Five people are still diagnosed in accident and emergency units, when they are more advanced in diagnosing illnesses with poor outcomes.
Political interference has also progressed, the NHS reorganization directed by ex-secretary Andrew Lansley in 2012 has led to the loss of momentum for improving "cancer care" and has not yet been recovered.
"National leadership and support for cancer networks has dramatically reduced with cancer progress".
The report has made some recommendations for improving services such as improving cancer perception improvement, reviewing the Faecal Immunochemical Test, improving lung cancer detection, and setting NICE guidance and how to investigate patients with increased risk of cancer.
Diagnostic centers should also be faster, with a standard 62-day wait for the potential for change, personalized attention, better financing and a set of fundamental metric monitoring.
Source link